80% of Real Estate Agents Miss This One Thing
James Naughton
|
January 31st, 2019
Categories: Realtor, Real Estate Agent, Real Estate Investor
Do you ever wonder why there is such a significant difference in the success of certain real estate agents than others? How do some real estate agents consistently close 4 to 5 deals a month, while others struggle to close a single deal in the same amount of time?
After talking with several top agents at a large brokerage out of Houston, I noticed one consistent theme, they all have a long list of clients who are Real Estate Investors
What the Research Shows
We have researched the different types of clients that agents work with. We surveyed a large, well-known brokerage office with over 700 real estate agents, and we found that only 20% of them are actively working with or have worked with a real estate investor. It's also important to note that those 20% are almost always recognized as top-performers each month!
Then we were curious, what percentage of homes are investor owned? We came across an article from REALTOR® Magazine that stated this:
About 23 percent of residential homes built for one to four families are now owned by investors, according to a study recently released by REAL Trends, Inc., and NEXZUS Publishing Group…

The study found that institutional owners actually own fewer than 400,000 single-family residential homes, while nearly 8 million non-institutional investors own the rest. Most use a property management firm once they've accumulated more than four units. Additionally, the majority of single-family home investors use a real estate professional to help buy and sell properties.
According to this recent study, almost 1 in 4 homes built for one to four families are owned by investors. If that is the case, why are 80% of real estate agents not working with them? Or the better question may be, why aren't brokerages pushing their agents to work with investors more?
Let's break this down a little further by comparing 2 different types of clients that real estate agents work with.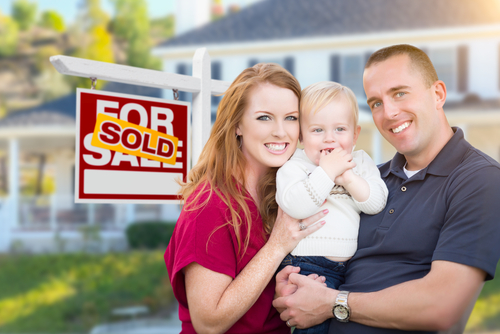 Client #1: Young Family Looking To Purchase Their First House
The first type of client is the young family, just married with their first child on the way. They don't want to raise their child in an apartment so they look to buy or rent their first home.
I myself was in this position not too long ago, I had just gotten married and we had our first child on the way. I had a solid career in the tech industry, but with a pile of student loan debt between my wife and I, I knew that if we didn't buy our first house now then it would be several years before we could.
We decided to take all the money that we would be spending on daycare in 9 months and use it to start saving up for a down payment, but it was going to take several months for us to have enough to put the 3% down on a house. Not wanting to have an uncertain future about where we would live, we decided to reach out to a real estate agent to help us find a new home that we could afford and that wouldn't be finished for several months (just enough time for us to save the down payment).
He did a great job and we were very pleased with the research he had done on comparing various home builders. We found a builder we liked and 7 months later our new house was finished and we were closing with just enough money to put the 3% down on the loan and pay the closing costs.
We were very happy with our real estate agent and we will definitely be using him in the future so he has us as a client going forward. However, there is a problem. Since we only put 3% down and have high student loan payments, it will be some time before we have enough equity to move into a bigger house.
My agent invested a lot of time and energy to do research for us and to help us along the way. As a result, he got his 3% commission and a long-term client.
Client #2: The Retired Property Investor
Right now is a time period in which many baby boomers will begin entering their years of retirement. A majority of these baby boomers grew up being dedicated workaholics, so they will likely take on a side hobby to try and stretch their retirement income out as far as they can. As part of their investment portfolio, there's a great chance that they'll want to invest in real estate.
In most scenarios they'll be looking for a consistent stream of income, so a Rental investment is the safer bet for them vs the higher risk Buy & Flip investment. Being new to real estate investing, they aren't that experienced in buying an investment property so they'll likely reach out to a local real estate brokerage to find an agent who could help them.
While all of the newer agents in that office could really use him as a client, only the more experienced agents will know how to analyze a property to determine if it's a good investment. After some of the newer agents pass on him as a client, he finally gets an experienced and successful agent who will work with him.
This agent puts in a lot of time and energy to analyze dozens of different properties and find the right one for him. The agent explains the different investment scenarios for each property and lets the client decide on which one he likes best.
He finds one he likes and a month later that agent is closing the deal for that client. He helps the client with finding a property manager, as well as his first tenant. The client ends up satisfied with his investment and starts bringing in a consistent income with a 10% cash on cash return.
After about 6 months to a year, the client realizes how profitable that investment was and decides that he'd like to pursue a 2 real estate investment. So again, he reaches out to the same real estate agent who finds him another great investment property. A month later that agent is closing his second deal with that client, all within the same year.
In this scenario, the agent that put in the same amount of work as the agent in the first scenario ends up with the 3% commission from the first property, the commission on the lease, and the 3% commission on the second property. The agent from our second scenario here is now even more successful, while the newer agents that passed on the investment-minded client are now struggling to stay in the business.
The Take-Away
The take-away from these 2 scenarios is that the investor will provide significantly more commissions in the long-run than the first time home buyer. So, why did several newer agents pass on working with the investor? Feedback that we've received from agents correlates to not feeling confident enough - many agents have expressed not truly knowing how to analyze a property to determine its full investment potential.
This is one of the major problems that we discovered while developing our solution - With Realterra, any of those newer agents could have comfortably and confidently worked with that investor. They could have analyzed any property on the market to determine if it was a good investment in a matter of minutes.
makes it quick and simple to perform an accurate cash-on-cash analysis and determine what type of monthly income an investor can receive. Not only that, but they can generate a clear and understandable report that outlines everything for the client and helps the agent appear knowledgeable and experienced in analyzing properties.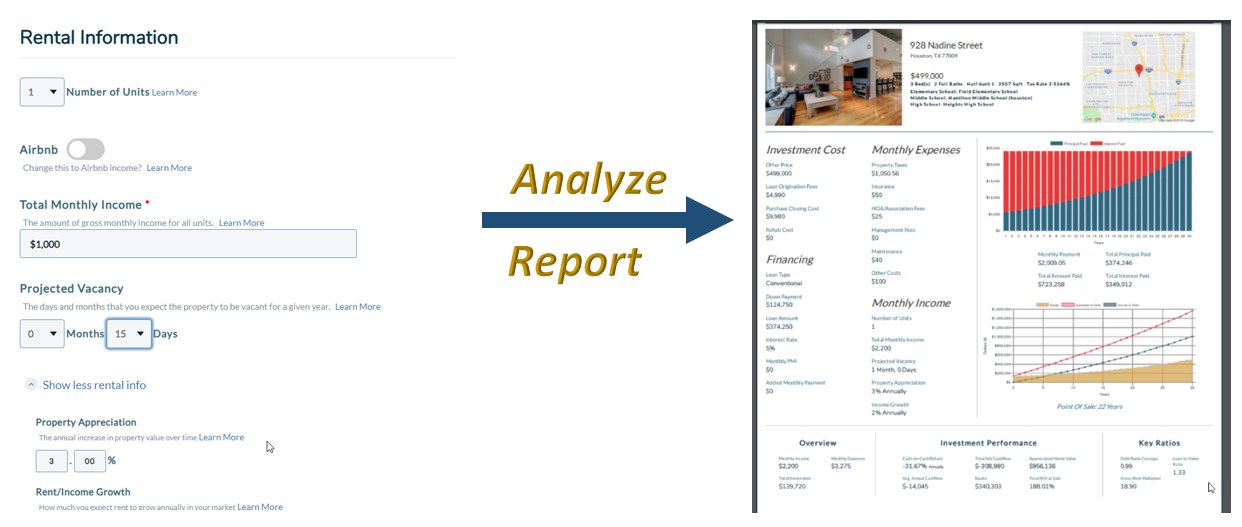 In Conclusion
Why would 80% of agents only want to limit themselves to working with the traditional home buyer, when the real estate investor can provide lucrative, repeated business? Agents and Brokerages are missing out on targeting a huge demographic and are missing out on millions of potential leads.
We've figured out who is earning the most, and how they are doing it. We've developed affordable, user-friendly software to help you do reach that status - no gimmicks, no seminars, no spreadsheets, just results within minutes. Don't be part of the 80% that are missing out on easy opportunities - use Realterra to start working with real estate investors today