Top 4 Things to Look for in a Rental Property
Ruth Hawk
|
May 6th, 2019
Categories: Realtor, Real Estate Agent, Real Estate Investor
Investing in a rental property is attractive because it offers the potential for steady, long-term income. More than 90 percent of the largest cities in the country have seen rent increases since 2017, meaning that landlords have the potential to earn more income from their investment properties.
Succeeding in the rental field, however, means finding the right property. A home that experiences high vacancy rates will quickly deplete your funds. Properties that depreciate in value or that do not return the rental rate you hoped for can also lead to financial losses.
Finding the right rental property is not a matter of guessing and hoping for the best. There are specific qualities to look for that indicate a property might just work as a rental. Here are the most important of those qualities.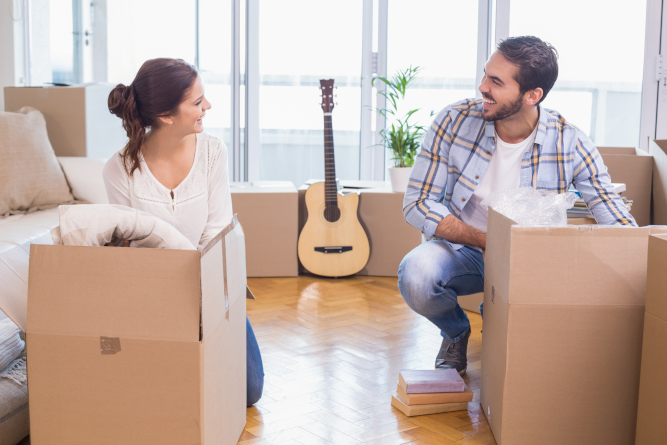 1. Look for a rental property that is in a desirable location
A rental property only succeeds if it is consistently rented. Long-term vacancies can spell disaster for the unlucky landlord. One of the biggest draws for tenants is the location of the rental property. Very few people, for example, will want to rent a home that is an hour from the nearest grocery store. Many people, however, will want to rent a property that resides within walking distance of the grocery store, movie theater, bars, schools, and playgrounds.
As a result, the first quality real estate investors should look for in a potential rental property is location. Many factors go into making a location desirable or not. However, the following characteristics generally indicate that an area will be sought out by tenants:
Diverse and growing job opportunities
Strong and increasing salaries
Proximity to amenities like libraries, playgrounds, entertainment, restaurants, bars, and more
Proximity to high-quality schools
Safe and secure neighborhoods
Proximity to public transportation
It is unlikely that any one property will possess all of these characteristics. However, looking for areas that possess several of these qualities will help you find a rental property that people will want to live in. Target growing, thriving, desirable areas to find a property investment that will be easy for you to rent.
2. Look for a rental property whose rent will exceed expenses
As a real estate investor, you need your properties to return a profit over time. That can only happen if the money you make from the property exceeds the amount of money you put in. While rental properties offer a steady income over time, you can still lose money if you purchase a property whose rent cannot cover, and exceed, the total expenses you put into it.
When evaluating whether the rent a property will command will be sufficient, you must take several factors into consideration. The first is the amount of rent you can reasonably charge. This number is determined by the amount of rent being charged in similar properties in the area, as well as by factors such as the condition of the home, the presence or absence of desirable features in the home, and so forth.
The second factor is the mortgage you will pay on the rental property. Your rent will need to more than cover your monetary outlay on the purchase of the property every month. Finally, you must take into account all other expenses related to the property. These include the following:
Insurance (Both homeowners and flood)
Property taxes
Maintenance and repair
HOA fees
Most of these expenses you can divide by 12 to determine the monthly cost. Once these expenses are added to the mortgage, and subtracted from the rent you can reasonably charge, how much is left over? If a rental property is going to be profitable, it must provide more in rent than you are paying in total expenses.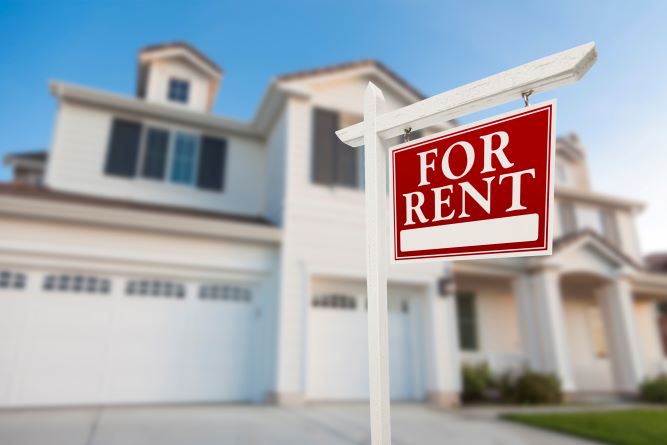 3. Look for a rental property that will appreciate in value
The best rental properties are those whose value will increase over time. This increase in value can take place in two ways:
Completing cosmetic updates
Increasing home value over time
Cosmetic updates, such as new paint or fresh landscaping, can increase the amount of rent you can charge on your property investment. Tenants will enjoy and be attracted to a property that is in good repair and that possesses aesthetic appeal. Consider whether a few minor updates might make a potential rental property more valuable to you and your tenants.
In addition, consider whether the property's resale value will increase over time. This is usually dependent on factors such as the growth and development of the area and the neighborhood. If you choose a thriving, growing location with diverse job opportunities (rather than an area dependent upon one or two employers), chances are that your property will increase in value over time. This appreciation will allow you to sell your real estate at a later date at a profit.
4. Look for a rental property that will require minimal maintenance
As a landlord, you will need to keep your rental property in excellent condition. Maintaining the property to high standards can cost significant time and money if you choose the wrong property. For example, older or poorly maintained properties may require more work than newer or recently updated real estate.
As a result, consider how much maintenance you may need to put into your property investment before you buy. How was the house used prior to you purchasing it? What condition is it in now? What age is the property? Purchase a rental property that is in good condition and that you are reasonably sure will not require major repairs in the near future.
Purchasing a rental property is a big investment. You can make it feel less like a roll of the dice with a partner like Realterra. With in-depth property analyses and rental analyses, as well as property searches, we can look past the MLS listing on a property to give you detailed information about how a property might perform over time. Armed with information like anticipated appreciation, anticipated ROI, and more, you can make smarter decisions about which rental property is right for you.