Dump or Diamond in the Rough? Consider these 3 things
Ruth Hawk
|
July 22nd, 2019
Categories: Realtor, Real Estate Agent, Real Estate Investor
With the average house flipping return on investment sitting at about 49 percent, it is clear why real estate investors like to find, improve, and resell a property for a profit. House flipping, however, only works if they choose the right property. Finding real estate that they can rehab and then sell at an acceptable profit isn't as easy as purchasing the closest neighborhood dump. They will need the assistance of a real estate agent who knows what they are looking for and can show them true diamonds in the rough. Here are the things that real estate investors will be looking for, and how you can help them find the perfect house to flip.
1. Real estate investors should look at the location of the property they want to flip.
The desirability of a house for buyers does not lie simply in its square footage, bedrooms, or bathrooms. A great deal of its value lies instead in where it is located. For example, a one bedroom home in a neighborhood of mansions isn't going to appeal, no matter how nicely renovated it is. On the other hand, a large home among a neighborhood of more modest houses probably won't attract much attention, either.
Location influences the value of a home in other ways, too. Bad neighborhoods make even nice houses hard to sell. But, if a neighborhood has a recent trend of popularity with little available inventory, the one home for sale might be an excellent opportunity. School quality is a critical factor if you are trying to sell a family-oriented home. The presence (or absence) of a garage might be a factor depending upon the type of transportation most people use in the area.
As a result, you can help real estate investors find the perfect home to flip by evaluating the houses you show them based on their location. Does the real estate they hope to flip sit in a desirable neighborhood? Does it have other desirable features that will make it more valuable to buyers, such as a location on a large corner lot? In addition, does the potential property investment have value where it is located? Or will your real estate investors go to the effort of rehabbing a property only to have it sit on the market?
The true diamonds in the rough are those that sit in a good location and have features that mesh well with what the buyer demographic will be looking for when your clients are ready to sell their rehabbed properties. To find these diamonds, you want to evaluate the potential property investments you show your clients just as their buyers will. Offer your real estate investors the properties that are in a location that will bring buyers flocking.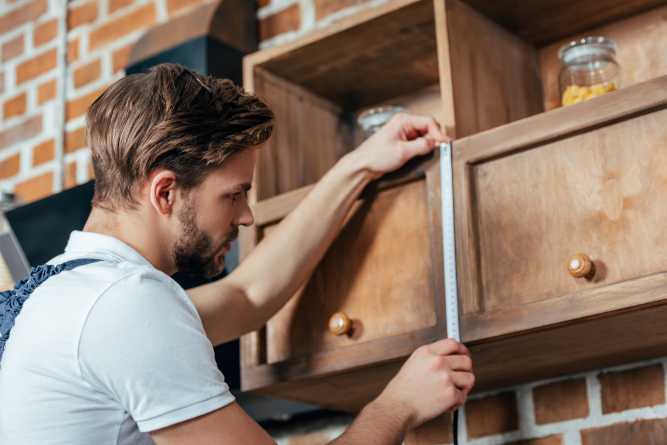 2. Real estate investors should avoid structural issues in the houses they want to flip.
When real estate investors are looking at a property to flip, they typically do not want a house in pristine condition. Instead, they want a property that they can buy for less than full value and then restore and sell at a profit. The goal is to find imperfect homes. Their transformation, and the higher price real estate investors can command for them, is where their profits lie.
That does not, however, mean that the condition of the house is not important. Buying the most broken down property on the block might not be the best idea. Many properties come with problems that are far too expensive or time-consuming to repair, even if the property is deeply discounted.
In particular, structural issues in a property investment can spell doom for a house flipping enterprise. Repairing a foundation or mending load bearing walls can be extremely costly. With no guarantee of success and a huge financial outlay, these issues make it almost impossible to turn a profit on the sale of the house.
A diamond in the rough needs what every diamond requires: Some polishing and shaping to bring out the sparkle and make its beautiful facets shine. New paint, for example, can bring a room to life. A curbside makeover with fresh flowers and new mulch or updated interior design can make an old house look new. As a real estate agent helping clients find the perfect house to flip, you need to look for the property investments that require renovation and refreshing, not major overhauls and structural repairs.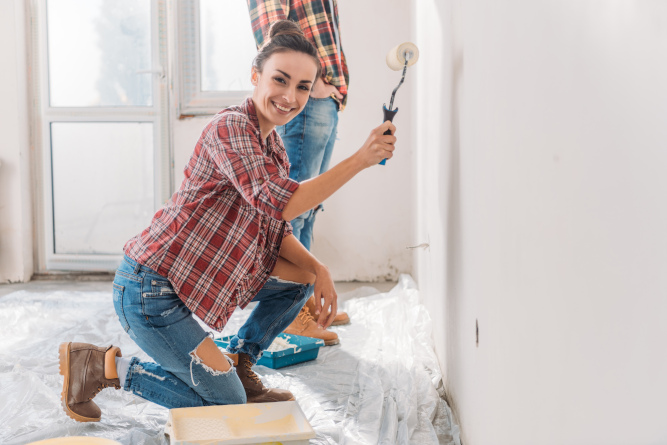 3. Real estate investors should look for a property investment that will deliver a financial profit.
With a profit the goal of house flipping, you need to make sure your diamond in the rough is actually as valuable as you hope it will be. Many a real estate investor has put time and money into a house only to watch it sit on the market or sell below their desired price.
When it comes time for your clients to evaluate the profitability of a potential property investment, providing them with a buy and flip analysis can be a good idea. This tool provides them with an in-depth look at the cost of the home, the cost of repairs, the predicted rental or sale they can make after it is renovated, and more. With a buy and flip analysis, it becomes easier to see whether or not the property your clients are considering makes a good choice for their flipping project because it allowsthem to make decisions based on hard data instead of speculation.
Hey Agents, did you know?

Realterra offers tools that allow you to see how a property may perform. With these reports on hand, you can dig past the MLS listing and the house basics to see the nitty gritty of how your home may perform. And with that information, you can more easily see the true diamonds in the rough, making you a star agent!
Flipping houses can be a profitable venture, if real estate investors find the right property investments. When a piece of real estate is in a prime location, boasts features that buyers will want, does not require major repairs, and will deliver a financial profit, it becomes the right kind of property investment for your clients' rehab project.